MASTER OF THE FOREST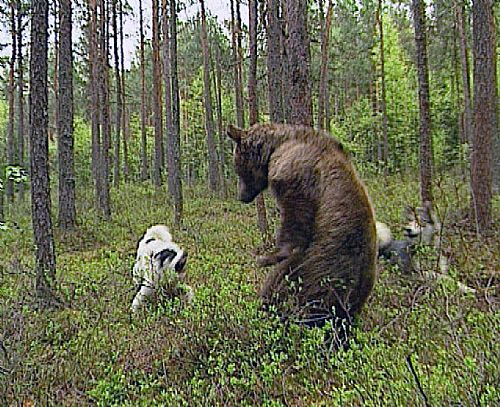 MASTER OF THE FOREST is the true story about the longlived relationship between man and bears. The film is packed with unique sequences and the film is recogniced as a thrilling story in "support" for the brownbear. Most hunters believe the bear to be the most admirable big game , although few have the guts to meet a brownie in close encounters , FACE TO FACE.
Of course the same goes for urban citizens , whereas most would appreciate to once in a lifetime have a glance .... but few will!
Because a brownbear do not appreciate any encounters with man....in most cases!
Unfortunately , for man....they are also individuals...so sometimes bears might attack humans - but very rarely! And only in circumstances involving cubs , hunting and hibernating bears in their dens...
See the film at:
http://www.cultureunplugged.com/documentary/watch-online/festival/play/6342/Master-of-the-Forest/Vm0xMFlWWXhTbkpQVm1SU1lrVndVbFpyVWtKUFVUMDkr
MASTER OF THE FOREST is awarded at several film festivals.
björnjakt bilder björn jakt hundar
<<Tillbaka