NOBODY WHO LOVES TO HUNT...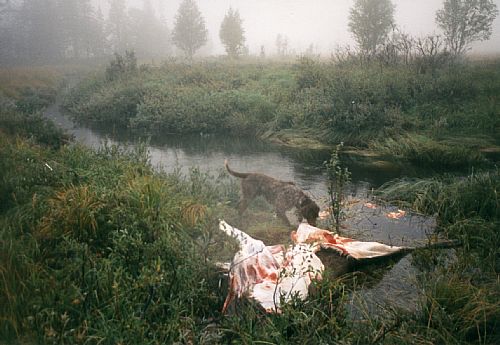 NOBODY WHO LOVES TO HUNT feels absolutely great when the quarry goes down. The remorse spins out almost before anything and the balancing act ends on one declination or another. I decided that unless I become a vegetarian , I´ll get my meat by hunting for it..
A world in which a sacramental portion of food can be taken in an old way-hunting , fishing , farming and gathering - has as much to do with societal sanity as a day´s work for a day´s pay.
Could anyone actually disagree...?
<<Tillbaka