AWESOME - a ROQUEFORT FOR BREAKFAST !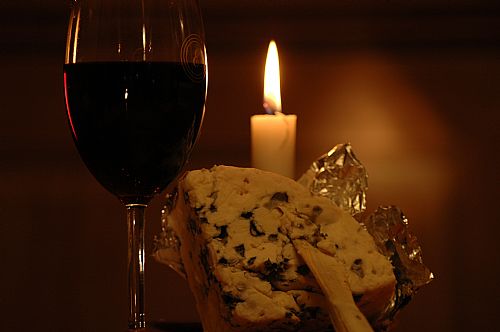 A Roquefort for breakfast is a bit early-but if you later in the day taste an awesome Roquefort with a heavy good matured French red wine-then thats life folks!
-According to legend , a Larzac shepherd forgot some ewe´s milk curd on a slice of rye bread in a cave. He found it several weeks later covered with mould-and so this was the birth of the Roquefort taste and cheese.
The Roquefort is a delight for the senses , all of them!
The creamy texture , glistening slightly....by all means do plunge into it´s beautiful velvety cavities and follow the blue veins that run through it-this is Roquefort!
It´s life in the form of a cheese!
Enjoy!
<<Tillbaka